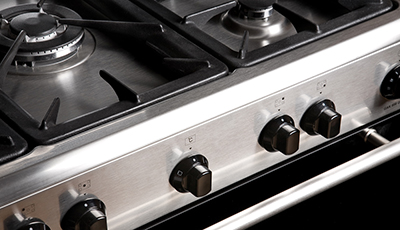 When food preparation capabilities are at a standstill due to a defective oven, your business is sure to suffer. You need oven repair that's fast, affordable and accurate if you're going to get business back on track, which is why it's important to call Kelly's Commercial Service right away.
As the premier experts in commercial oven repair in Redding, CA, we take pride in knowing the ins and outs of your oven to the fullest. Our comprehensive understanding of ovens and their critical components allows us to service your installation to the fullest levels, to ensure its functionality is restored quickly. Whether it's not heating appropriately, it's heating inconsistently or it's broken down altogether, trust that we're on hand to deliver the repairs you need.
Restaurants
If the oven in your eatery has taken a dive and your kitchen is at a standstill, pick up the phone and call us. We'll be on-site quickly to offer you restaurant oven repair in Redding, CA that gets your facilities back on track and your menu back up and running in full. No more half-baked entrees or microwaved dishes!
Pizza ovens
Pizza ovens are unlike most other conventional commercial ovens and therefore need a targeted approach to repairs. As the leading provider of pizza oven repair in Redding, CA, we're pleased to have the experience in working with these unique appliances. No matter the size or heating capacity of your pizza oven, we're on hand to fix it if it's no longer serving you.
Don't let your oven set you back. Instead, give the professionals at Kelly's Commercial Service a call today and let us help you set your oven back in working order. Or, if you need parts and supplies to get the job done yourself, give us a call! We can be reached at 530-275-2285.